As Ethiopia begins diverting 13.5 billion cubic meters of water from the Blue Nile river to its controversial new mega-dam, residents of Sudan to the south fear a repetition of last year's devastating drought.
The second stage of filling the $4.5 billion reservoir is ratcheting up tensions between Ethiopia and neighbors Sudan and Egypt, who depend on the Nile to support farming and generate power for their economies.
It's also altering decades of behavior by the river, which normally swells in July when seasonal rains come. And it affects tens of millions of people living along the 4,000-mile-long Nile who rely on it for their water supply.
The move by Ethiopia to tap enough water to fill 5.4 million Olympic-size swimming pools was telegraphed for months. And yet it highlights how the many rounds of attempted mediation with Sudan and Egypt have failed, raising questions as to whether a solution can ever be found, or if Ethiopia will simply win by getting the dam filled in the meantime.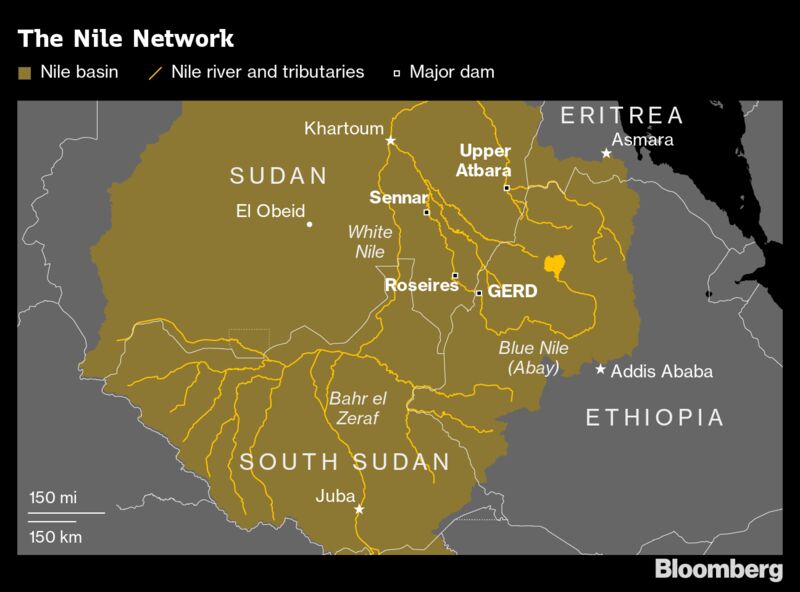 It also comes at a delicate time for the administration of Prime Minister Abiy Ahmed, who has a strong incentive to push ahead with the project and make good on his promises to rejuvenate an economy that's set to grow at a tepid 2% this year. While Abiy's party leads the vote count in last month's parliamentary elections, the Nobel Peace Prize laureate's popularity has dropped from the levels he enjoyed when he first took office in 2018.
The repercussion of the failure to conclude a treaty became evident on July 13, 2020, when the dam gates were closed as heavy rains pounded the Ethiopian highlands and 5 billion cubic meters of water were collected in its reservoir. No warning was given to the Sudanese, who operate a much smaller dam of their own downstream in Roseires.
A monitoring station located at the border between Ethiopia and Sudan showed the Nile's water level plummeted 100 million cubic meters between July 12 and 13, Sudanese government logs show. The last time they dropped that low was in 1984, the driest year on record.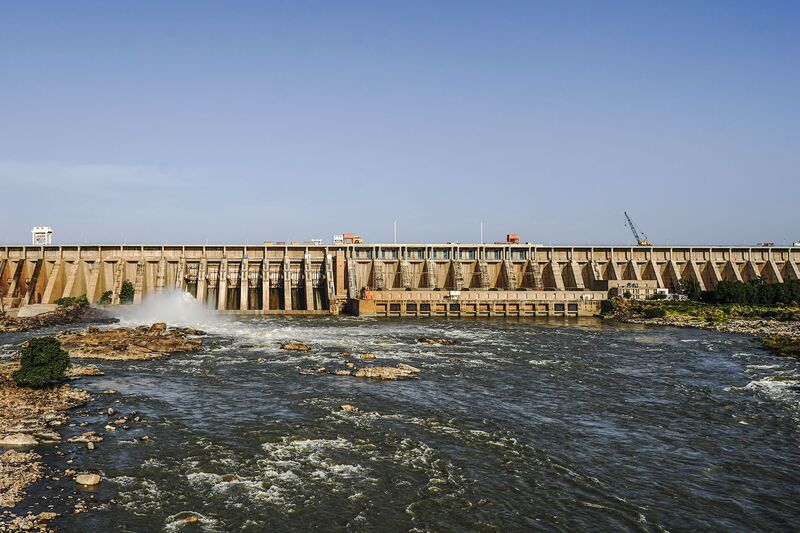 Stuart Turley is President and CEO of Sandstone Group, a top energy data, and finance consultancy working with companies all throughout the energy value chain. Sandstone helps both small and large-cap energy companies to develop customized applications and manage data workflows/integration throughout the entire business. With experience in implementing enterprise networks, supercomputers, and cellular tower solutions, Sandstone has become a trusted source and advisor in this space. Stuart has led the "Total Corporate Digital Integration" platform at Sandstone and works with Sandstone clients to help integrate all aspects of modern digital business. He is also the Executive Publisher of www.energynewsbeat.com, the best source for 24/7 energy news coverage and is the Co-Host of the energy news video and Podcast Energy News Beat.
Stuart is on Board Member of ASN Productions, DI Communities
Stuart is guided by over 30 years of business management experience, having successfully built and help sell multiple small and medium businesses while consulting for numerous Fortune 500 companies. He holds a B.A in Business Administration from Oklahoma State and an MBA from Oklahoma City University.