The United Nations chief has set a grave tone for this year's general assembly, warning of a "winter of global discontent" in a world beset by perils.
The message was well-received by Prime Minister Jacinda Ardern, in the audience, who later told media she believed the world was at "significant crossroads".
In a blunt speech to leaders gathered in New York, UN Secretary General António Guterres said the community was not willing to tackle the "challenges of our age".
"We cannot go on like this," Guterres said. "We have a duty to act – and yet we are gridlocked in colossal global dysfunction."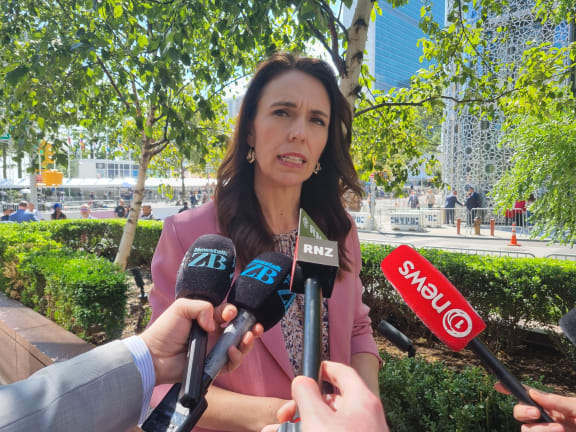 Ardern watched on as the meeting opened in the early hours of Wednesday (NZT). She arrived in New York on Tuesday afternoon after travelling on Canada's plane from the Queen's funeral in London.
The UN meeting comes as a time of tense geopolitical relations as Russia continues to wage war in Ukraine.
Ardern told reporters in New York she expected the conflict would "dominate" the event due to its catalyst effect on security, as well as energy and food prices.
"This is, in my mind, a significant crossroads globally… we need to stay focused because the ramifications of not [doing so] is dire."
Guterres said the world was in "deep trouble" facing crises which "threaten the very future of humanity and the fate of our planet".
"A winter of global discontent is on the horizon," he said.
"Trust is crumbling, inequalities are exploding, our planet is burning. People are hurting – with the most vulnerable suffering the most."
Guterres also spoke at length on the threat of climate change, urging wealthy nations to tax fossil fuel companies and divert the fund to those countries in need.
"Our world is addicted to fossil fuels. It's time for an intervention. We need to hold fossil fuel companies and their enablers to account," he said.
"The hotter summers of today may be the cooler summers of tomorrow."
Ardern said she thought the call was directed at countries other than New Zealand. She said her focus remained on campaigning for an end to fossil fuel subsidies
"That's been our consistent focus and will continue to be."
Ardern is not due to address the UN body until Saturday. She will co-host a Christchurch Call leaders' summit with French president Emmanuel Macron on Wednesday morning.