Five days after Hurricane Ida slammed into Louisiana, the true damage to the region's energy infrastructure is only now starting to come to light.
The challenges for companies to get out and inspect has been as much on land as at sea. Roads have not only been inundated with water, but trees and even oilfield equipment have blocked trucks from getting through to begin the cleanup. Fixed platforms and mobile rigs have been slow to get inspectors back into the U.S. Gulf of Mexico because the helicopter companies that take them have been tackling issues at their own facilities.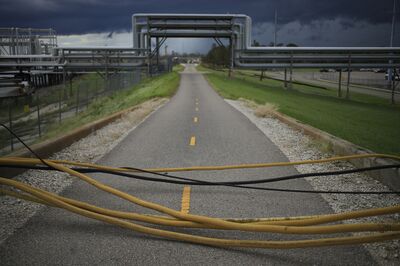 The U.S. Gulf remains in dislocation still. As of Thursday afternoon, four of the region's 15 active floating drill rigs were away from the sites they were working at before the storm, according to the Bureau of Safety and Environmental Enforcement. Workers continue to be absent from six other type of less movable drilling rigs, according to BSEE. Almost a third of the 560 manned production platforms in the Gulf remain evacuated, the government regulator said.
Stuart Turley is President and CEO of Sandstone Group, a top energy data, and finance consultancy working with companies all throughout the energy value chain. Sandstone helps both small and large-cap energy companies to develop customized applications and manage data workflows/integration throughout the entire business. With experience in implementing enterprise networks, supercomputers, and cellular tower solutions, Sandstone has become a trusted source and advisor in this space. Stuart has led the "Total Corporate Digital Integration" platform at Sandstone and works with Sandstone clients to help integrate all aspects of modern digital business. He is also the Executive Publisher of www.energynewsbeat.com, the best source for 24/7 energy news coverage and is the Co-Host of the energy news video and Podcast Energy News Beat.
Stuart is on Board Member of ASN Productions, DI Communities
Stuart is guided by over 30 years of business management experience, having successfully built and help sell multiple small and medium businesses while consulting for numerous Fortune 500 companies. He holds a B.A in Business Administration from Oklahoma State and an MBA from Oklahoma City University.